My town that is..
(Kan insawi thei lawks!)
I've never even dreamed of seeing these guys for real..EVER! But what do you know..they just came and turned up in my town and somebody gave me free tix so life is fair after all!
Went to see them in action last night. I've never been a big basketball fan, used to sit and cheer for the Utah Jazz because I liked John Stockton. But last night's Globetrotters jazzy moves kept me enthralled!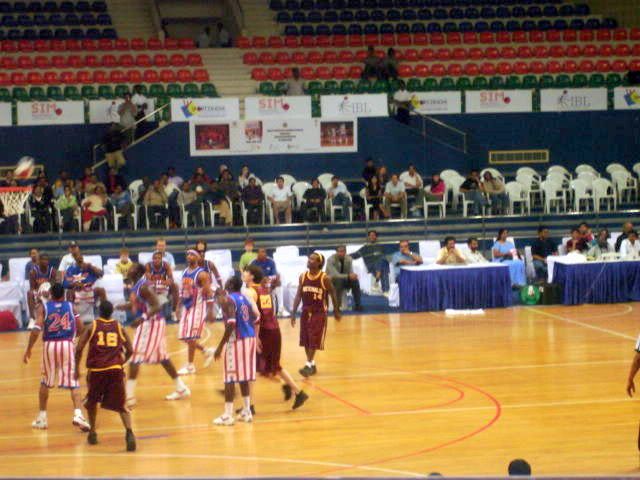 And guess which maimawm got the chance to take pictures with some of the Globetrotters??
Yeah! I even got to meet and pose with some of the members inclusing Herbert Lang & Lawrence Wright!!!
Man I must be the only maimawm in the whole world who can claim to have met the Harlem Globetrotters in person. And I'll bet none of the team members have ever shook hands with another maimawm before.
Similar Posts:
Recent Posts: